Tweet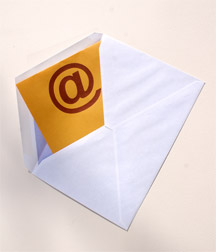 Spam filters are great at keeping unwanted emails from filling up our inboxes. However, sometimes important emails are caught up in the filter, sending them to the spam folder to possibly never be seen by their recipient. You can't always rely on your patrons to add your email to their "safe" list, but why should your updates and newsletters be unfairly cast to the junk folder? There are ways you can cleverly word your emails to make sure they're making it through.
The best thing you can do to avoid spam filters is to steer clear of some of the major phrasing that these bots are looking for. These would be things like "click here" or "free offer." These gimmicky phrases raise red flags. Also, watch your punctuation. You might be really excited about an offer you're sending to your patrons, but if you use ALL CAPS WITH MULTIPLE EXCLAMATION POINTS…you might just wind up in the spam folder!!!!!!!! What about HTML in your emails? HTML is fine to include, but be sure to do it right. Don't use too much Red or Green font colors either.
Messy coding often gets confused as spam. Don't use programs like Microsoft Word to convert text to HTML. Often, large graphics or pictures with very little wording will not pass a spam filter, so make sure you've got plenty of text to accompany any visual media. Take a look at your junk inbox. You may notice a lot of online pharmaceutical emails boasting that you can buy online for cheap. Not only are these often scams that end up with identity theft and loss of funds, they're usually pretty poorly written. Spam bots look for misspellings in the subject line as well as wording in the body of the email. These drug emails usually have a lot of prices listed. The over-mentioning of prices usually marks an email as spam.
Newsletters are a great part of your small business design, so don't be detoured from creating them as part of your marketing system. Just be smart when you're sending out newsletters or other promotional emails and you'll be sure to pass the spam bot's criteria. An honest email with proper spelling, html and subject lines will most likely make it through to your client's inbox.